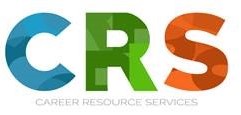 Workday
Hosting Partner
Workday is a leading provider of enterprise cloud applications for finance and human resources. Founded in 2005, Workday delivers financial management, human capital management, and analytics applications designed for the world's largest companies, educational institutions, and government agencies. Organizations ranging from medium-sized businesses to Fortune 50 enterprises have selected Workday.
SkillSurvey
Event Partner
SkillSurvey helps higher education institutions hire, engage and retain great talent and assess the career readiness of your students. Our digital solutions speed hiring and use science-driven insights to assess soft skills, whether in-person or remote. We're helping organizations and institutions find new talent, make the best talent decisions, boost employee engagement and understand career readiness.
Career Resource Services
Event Partner
Career Resource Services (CRS) provides talent acquisition and college and career coaching services to nationwide organizations. Pertaining to higher education, CRS provides comprehensive recruiting searches for universities, ed-tech firms, and education-based nonprofits. As a trusted advisor and minority owned business, our network of diversity candidates allows our client organizations to remain competitive and successful in reflecting the diverse student body of today. CRS also provides coaching services to university students entering the job market, helping them to prepare for their job search, as well as resume and LinkedIn optimization.