CHRO Strategy Day - November, 30
1pm - 5pm EST | 10am - 2pm PST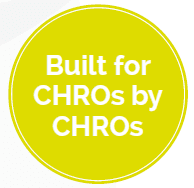 Inspiring a New Standard of Strategic HR to Set Your Institution Up for Success
This CHRO strategy day will allow you to delve into the business‑critical questions around what you need to do differently to prepare your institution for what's needed to succeed in the future. Through a combination of thought leader perspectives and facilitated discussions between CHROs, you will leave with connections, insights and innovative ideas you can immediately implement.
Questions to be addressed are:
Transforming CHRO Impact by Realigning Priorities with Your University's Business Mission
What traditional thinking do we need to challenge to provide our institutions with the HR service that they really need to enable genuine HR impact at all levels?
Redesign Your Approach to Developing Managers to Transform Performance & Employee Engagement Across Your Institution
What can we do more of to better develop our managers, and provide our higher education workforce with the guidance and opportunity they need to excel?
Leveraging Analytics to Boost Engagement, Save Cost & Take Your Higher Education Total Rewards Offering into the Future
How can we better leverage technology and data analytics to transform total rewards offerings to be what your institution needs?
Re-inventing the Value of HR by Building an Agile Institution at a Time of Impending Industry Disruption
What lessons can we learn from the for-profit sector to cultivate a more proactive change mindset and enable the growth of transformational HR?
Your CHRO Strategy Day Contributors: